CEFLA "FEV E3/4 TT 7000 SCR" OVEN (HOT AIR)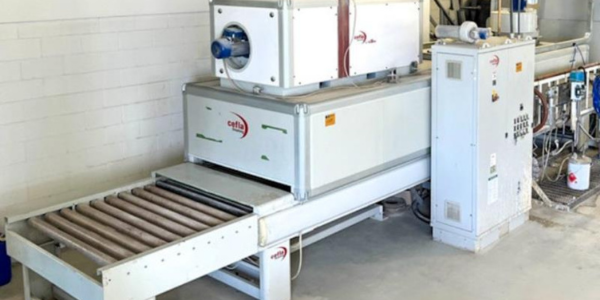 2007 51" W Hot Air/Hot Water Drying Tunnel. Continuous panel feeding system with forced air flow in opposite direction of panels allow for gentle & fast evaporation of different solvents or water-based coatings.


This lot is also part of Bulk Bid Lot #001!