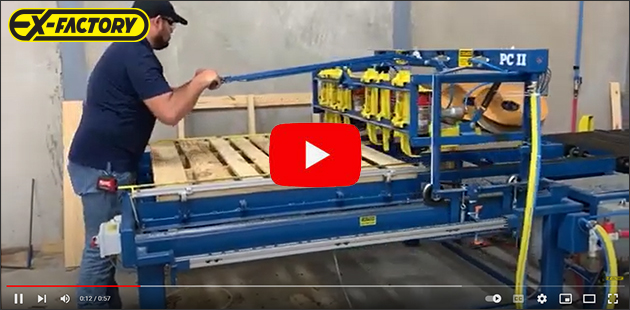 PALLET CHIEF II
4848

|

2020

Complete Pallet Assembly System & In-Line Stacking Unit for
production of pallets sized from 30" x 30" up to 48" x 48".


Designed for 1-Man operation, minimal setup time, rugged design.
Production capacity of 300 - 400 pallets/shift.
Uses (4) Heavy Duty pneumatic nail guns (CN70PAL) mounted on a carriage. The operator pulls the carriage forward, and it moves over adjustable pins linked to a sensor. The sensor activates the nail guns, which use collated nails, (9,000) nail cap. minimizes reloading.